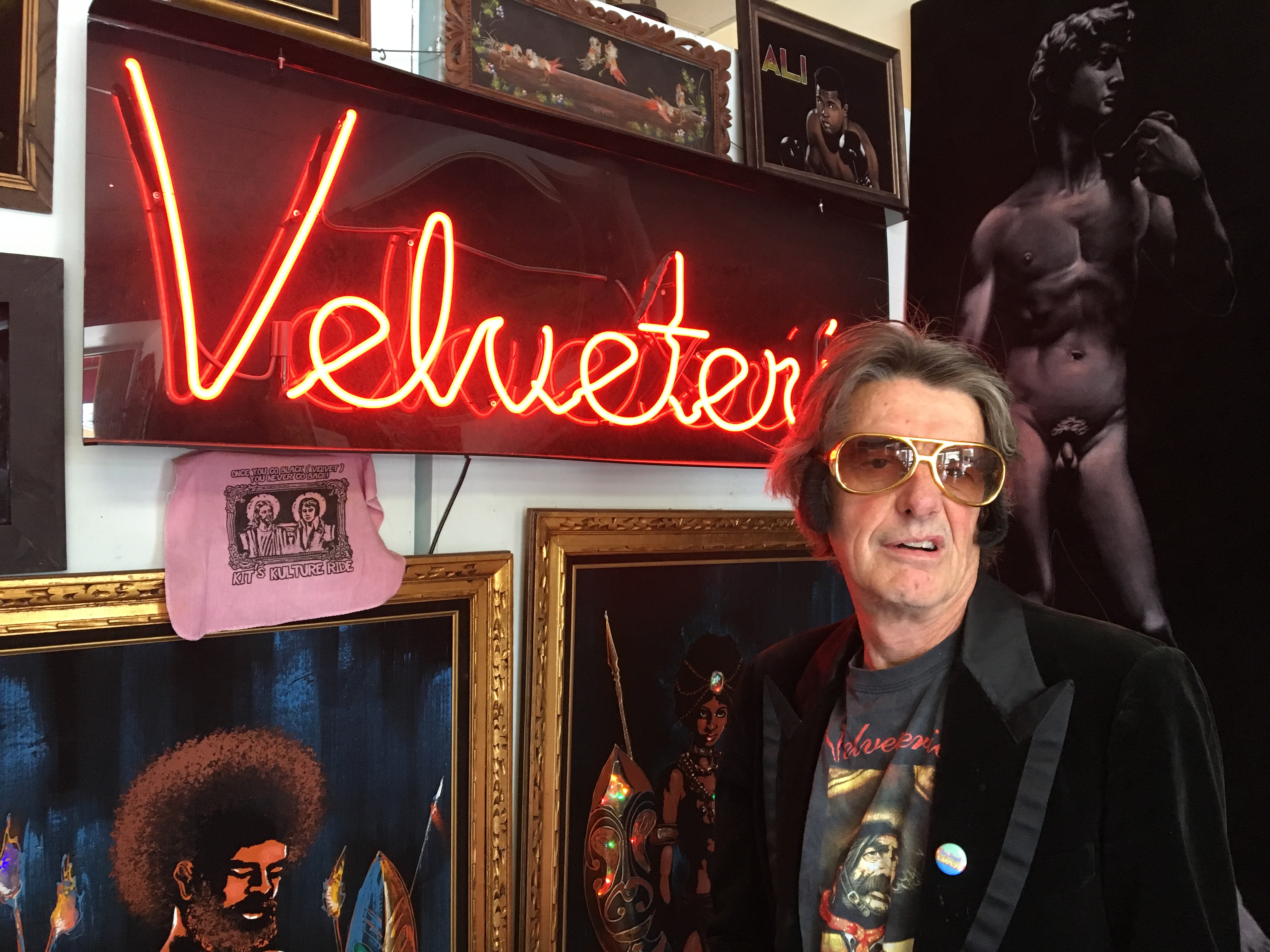 People who know me, know I only drape myself in the finest of fabrics.  Obviously velvet is on the top of that list.  This is a fabric so seductive, so often touched, that it is often mislabeled "felt". Believe it or not, there is a better use for it other than feeling and wearing; and that is making amazing paintings.  Carl Baldwin, along with his business partner Caren Anderson, own a world class art gallery, specializing exclusively in paintings on a velvet canvas.  While this form of artistic expression has become thought of as cheesy and sub-par by most art aficionados, its history is legitimate, and the final products rival masterpieces painted during the same era.  From the dusky maidens of paradise, to the pop culture renditions of the modern era, these two have collected prime examples of them all.
They call this place:  Velveteria – The Epicenter of Art Fighting Cultural Deprivation
Podcast: Play in new window | Download
Social Media:
The Velveteria Website
Instagram
Twitter
Facebook

Images:
Follow Fascinating Nouns's board The Velveteria on Pinterest.
Videos:
Gram Parson's Story
King Abdullah Story