In the world of professional punning, Ben Ziek is a living legend.  He is a multi-time world champion.  In 2009, his rookie year, Ben was runner-up for Punslingers.  The next year, he got his first taste of gold as the 2010 Punslingers World Champion.  He repeated that feat in 2011, but failed to place in 2012.  Taking those soul crushing defeats and working his ass off during the off-season, Ben Ziek, came back with a dominant performance in 2013, winning both Punslingers and Punniest of Show.
Ben also has an alter ego, Lex Icon, whom he assumes when is working for various wrestling promotions as the smartest and most well-spoken manager in the business.  We talked about all of this, as well as Paronomasiacs, and the brain-numbing affliction known as Witzelsucht.
Podcast: Play in new window
After you listen to the podcast, you might be wondering WTF Boggle is.  Well here you go: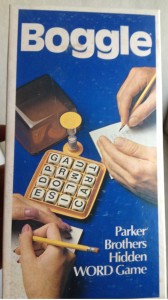 Ben's Punslinger Bracket (totally worth a look).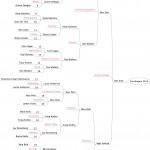 Check out Ben's effort in the 2009 Punslingers tourney:
Ben's effort in 2013 captured him two (2) World Championship titles.  Here is his prepared routine for "Punniest of Show":