Randy Peterson calls him "A Bad Mammal", his fans call him "Belmo", I call him the greatest professional bowler on the planet.  His name is Jason Belmonte.  As many of you know, Belmo is the master of the Two-Handed approach, which means he throws his ball with, yep you guessed it, two hands.  Recent scientific study has proven that this style creates more force and revolutions, which has translated to a higher average, and fewer pins left standing when Belmo is through throwing.  This is the next evolution.
Check out my incredible interview with Jason.  We talk about all sorts of things, only a small percentage of which are bowling related.  Did you know Belmo was bitten on the hand by a previously undiscovered species of spider?  This doesn't seem like a big deal, but he lives in Australia, so yeah he is lucky to be alive.  You will also learn all about Facial Fescue, and why it is such an advantage.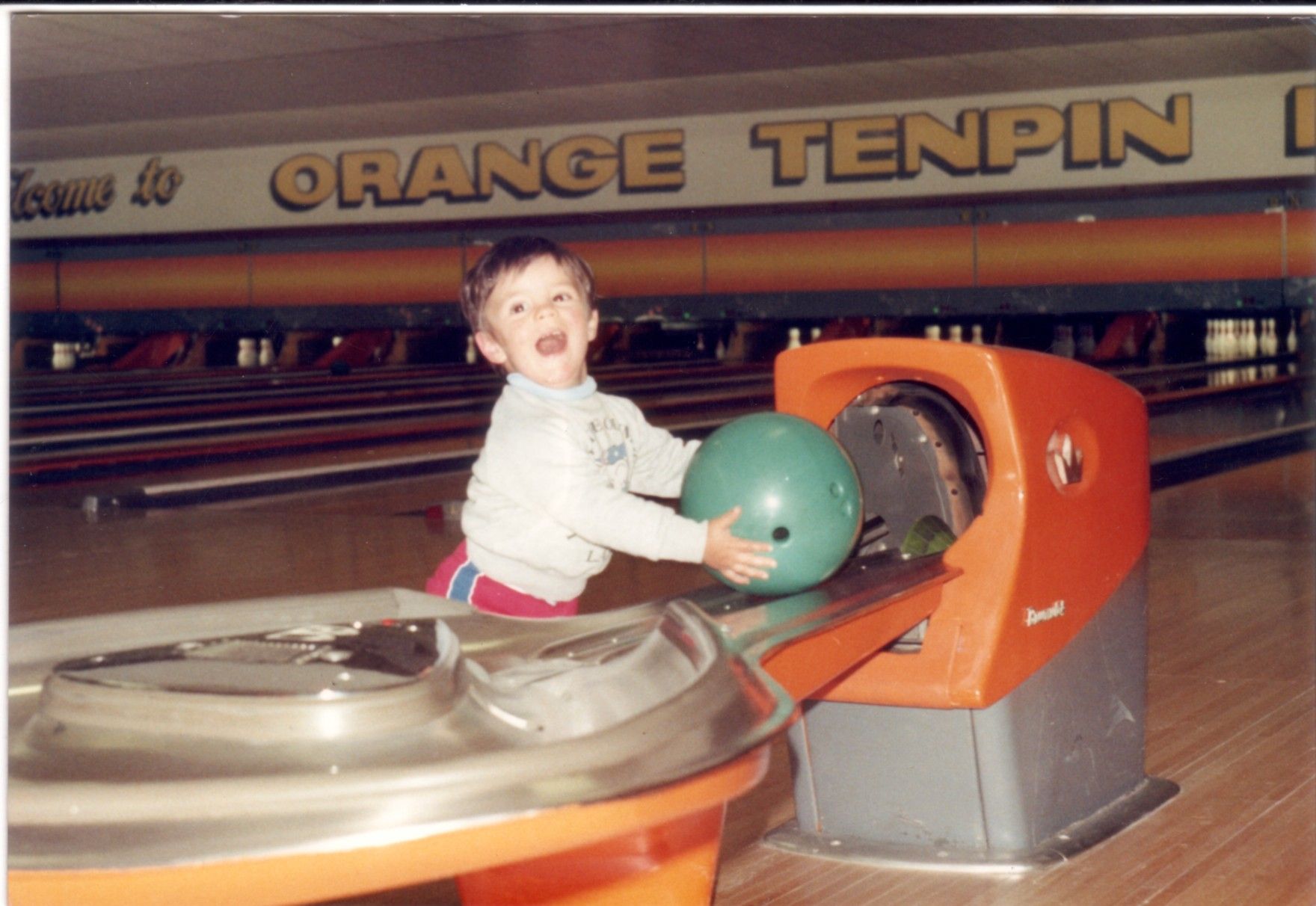 The first time Jason ever touched a ball with two-hands.
Additional Guest Information
Podcast: Play in new window