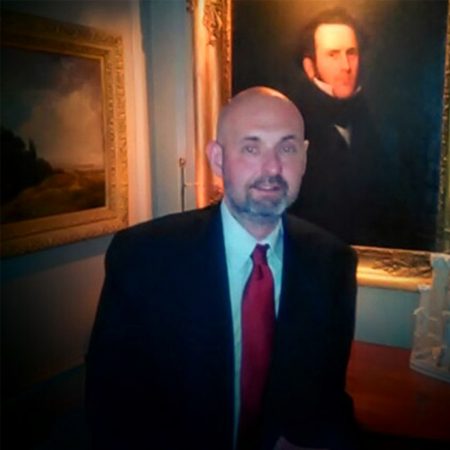 I have always been a fan of Easter eggs, hidden clues, and occult mysteries.  Enter Robert Sullivan IV, AKA RS4.  His books on Cinema Symbolism are amazing.  He outlines common mystic narrative threads (Gnosticism, Alchemical, Hero's Journey), as well as the hidden meanings behind popular movies/tv shows.  Listen as we discuss his fascination with the Tarot, how casting can be used for occult purposes, and why The Smurfs is a thinly veiled communist manifesto.
*From his website*
The only child of antique dealers, Robert Sullivan IV was born in Baltimore, Maryland.    He earned his B.A. in History in 1995. Mr. Sullivan spent his entire junior year of college (1992-1993) abroad at St. Catherine's College, Oxford University, England studying European history and philosophy.  Mr. Sullivan is a Freemason having joined Amicable-St. John's Lodge #25, Baltimore Maryland in 1997; he became a 32nd degree Scottish Rite Mason in 1999, Valley of Baltimore, Orient of Maryland.  The Royal Arch of Enoch: The Impact of Masonic Ritual, Philosophy, and Symbolism (2012, re-published 2016) was his first published work being the product of twenty years of research.  In 2014, Sullivan published his second book, Cinema Symbolism: A Guide to Esoteric Imagery in Popular Movies which was re-published in 2017. His third book, Cinema Symbolism 2: More Esoteric Imagery from Popular Movies, was likewise published in 2017. He is preparing to publish his first work of fiction, A Pact with the Devil, as well as working on another book on Masonry titled Freemasonry and the Path to Babylon. Rob has also begun outlining Cinema Symbolism 3.
*BONUS* – Hidden Meanings in my Favorite Movies
We discuss some of my favorite movies including how The Ghostbusters is a film about the battle between zodiac signs, and how RS4 has NEVER listened to The Wizard of Oz w/Pink Floyd.  I am not sure how that is even possible.
Additional Guest Information