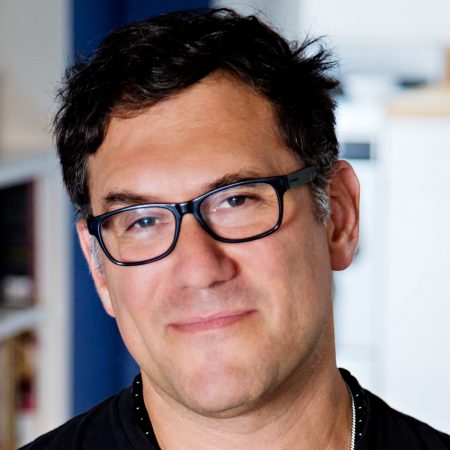 *From his website*
MITCH HOROWITZ is a writer and publisher who explores "rejected stones," from the occult to positive thinking to ESP. He is a PEN Award-winning historian and the author of Occult America (Bantam) and One Simple Idea: How Positive Thinking Reshaped Modern Life (Crown), now out in paperback from Skyhorse with new stuff.
Mitch has written on everything from the secret life of Ronald Reagan to the war on witches for The New York Times, The Wall Street Journal, The Washington Post, Salon, Politico, and Time.com. He is the host of ORIGINS: SUPERSTITIONS, and he narrates audio books including Alcoholics Anonymous.
Paris Match says "Mitch Horowitz, a specialist in American esotericism, traces the history of positive thinking and its influence … takes us far from naive doctrines."
Mitch is vice-president and executive editor at TarcherPerigee a division of Penguin Random House, where he publishes authors, living and dead, including David Lynch and Manly P. Hall.
Mitch and his wife raise two sons in an incredibly loud apartment in New York City, where he  is writing a new book on the importance of having a definite aim in life.
Mitch Horowitz - The Mystic Life of Jack Parsons
*BONUS*
Talk about serendipity:  Right after talking with George Pendle about Jack Parsons, "Mystical" Mitch was in town, and chatted with me about the occult side of Parsons.  We even did the interview at Manly P. Hall's University for Philosophical Research!  We discussed Aleister Crowley, L. Ron Hubbard, symbolic tattoos, and even the event in Mitch's life that sent him down the mystical path.
Additional Guest Information
There are people in this world who have unidentifiable pieces of metal inside their bodies, metal that is literally not of this world.  Their chemical composition is similar to meteorites, and they appear to be wrapped in a biological sheath.  Most of the people with this phenomenon state that they have been visited by beings not of this Earth.  There are no scars, and none can remember any trauma/life experience that would have left permanent pieces of metal to be lodged in their skin.
Enter Derrel Sims, the Alien Hunter, who has been removing these anomalous shards for over four decades.  As such, he has amassed the largest collection of evidence of human/alien contact, as well as some interesting theories as to what exactly is causing this phenomena.
Together, we try to answer the who, what, where, when, why and how of this mystery, as well as what we can do about it.
*BONUS*  Alien Phenomena
Derrel and I continue our conversation and get into some of the more fringe topics including cattle mutilations, Greek Conquerors, RFID chips, the 1880's, abductions, and the idea of ancient aliens.
For background on Cattle Mutilations, listen to my episode with Linda Moulton-Howe.
For background on paleocontact/ancient aliens, listen to my episode with Erich von Daniken.
Additional Guest Information