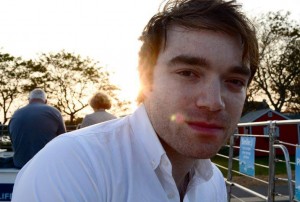 I love pinball.  I always have.  Even when I was would go to arcades as a kid, I was always drawn to pinball.  Recently, when I heard about the strange and sorted history of Pinball, I decided it was time to do an episode on the older, more cerebral brother of video games.  I found THE pinball historian, Seth Porges, as we talked about how pinball destroyed a generation of young children (supposedly), a Mayor named Little Flower, and our favorite innovation:  The Multiball.
Podcast: Play in new window | Download
Subscribe: Apple Podcasts | Android | Stitcher | RSS
Seth Porges
is cofounder and CEO of
Cloth app
. He is also a longtime technology writer and television commentator. Previously, he worked as senior editor of Maxim magazine and as a tech  editor and columnist at Popular Mechanics. He has also contributed to dozens of publications, including Wired, InStyle, Men's Health, Men's Journal, BusinessWeek, Forbes, Fast Company, Mashable, Architectural Digest, and Rolling Stone. In addition to appearing as a regular guest on MSNBC, CNBC, and Fox News, he can be seen regularly on multiple series on the History, Discovery, National Geographic, Smithsonian, and Travel channels. Seth has written extensively about the surprising history of pinball, and regularly gives lectures on the topic.