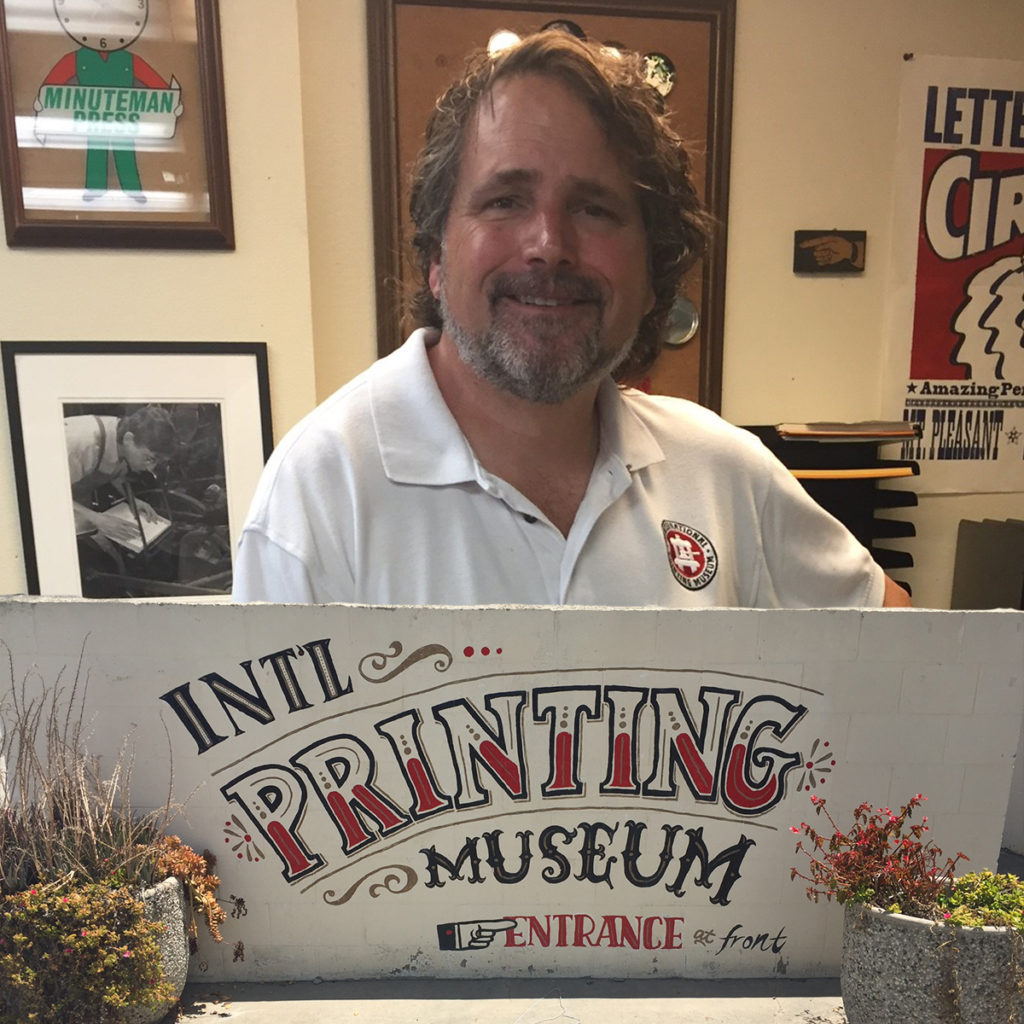 Mark Barbour is the Founding Curator and Executive Director of the International Print Museum in Carson, CA. He is also an incredibly gifted historian, one who has dedicated his life to the preservation of the greatest gift to humanity: The Printing Press. This device allowed the proliferation of knowledge through the world, and single-handedly ushered in the Renaissance. We talk about that, as well as German's comically simple naming system, and the monk's go-to scapegoat, Titivillus.
Mark Barbour - The International Printing Museum
If you want to listen to a master artist who chose the printing press as his muse, listen to my interview with Kevin Bradley, the Pope of The Church of Type:
Kevin Bradley - The Church of Type
Social Media:
Website
Instagram
Twitter
Facebook
Images:
Follow Fascinating Nouns's board International Print Museum on Pinterest.
Video:
Mark narrating the molding of Fascinating Nouns out of liquid metal
A historic photo appears during, nay because of, my visit.
https://fascinatingnouns.com/wp-content/uploads/2016/07/Mark-Barbour-over-International-Print-Museum-1024x1024.jpg
Podcast: Play in new window
Subscribe: Google Podcasts | Stitcher | RSS